Doctor & Staff
Meet the experienced and friendly doctors and staff who make Hill Vision Center the leading provider of vision care products and services in Van Buren.
---
Dr. Denise Hill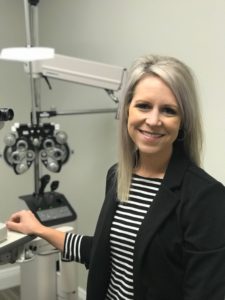 Dr. Hill is a native of Scranton, AR. She graduated with a Bachelor of Science degree from Arkansas Tech University in 2003. She continued her post-graduate education at Northeastern State University Oklahoma College of Optomety where she graduated in 2007. During her time there, she participated in rotations at NSUOCO, W.W. Hastings Hospital in Tahlequah, Park View School for the Blind, as well as multiple rural eye clinics. She has been clinical adjunct associate professor for NSUOCO for eleven years working as an educator for upcoming optometry students. She also enjoys working with nursing home patients with Outreach Eyecare on occasion.
Dr. Hill is married to her husband Travis Hill. She has four children Logan, Ashlen, Jensen and Collins. She loves spending time with her children and being outdoors. She enjoys cheering on the Pointers and Razorbacks as well.
She is a 2010 Graduate of Leadership Crawford County and currently serves on the board of the local Rotary club.
Certifications and Awards
Feinbloom Low Vision Award
Corneal Refractive Therapy Certification
Laser Certification
Alcon Contact Lens Award
Marchon Practice Management Award
NSUOCO Clinical Excellence Award
Published clinical in Journal of the American Optometric Association – "Microbial Contamination Associated with Mascara Use"
Click here to Read Dr. Hill's Study
Professional Affiliations
Van Buren Chamber of Commerce
InfantSEE®
Vision Source!
Van Buren Rotary Club
Specialized Opotmetric Education
Ophthalmic Application of Lasers
Practice Manangement
The Vision Care Institute
Extensive off campus externships
Dr. Alexandra Turner
Dr. Turner is a native of Subiaco, AR. She graduated from Arkansas Tech University with a Bachelor of Science in Biology in 2017. She received her Doctor of Optometry degree from Southern College of Optometry when she graduated Summa Cum Laude with Beta Sigma Kappa Honors.
Dr. Turner is married to her husband Brandon. They have one son, Jett. They enjoy spending time outdoors and cheering on the Razorbacks.

---
Support Staff
                   Angie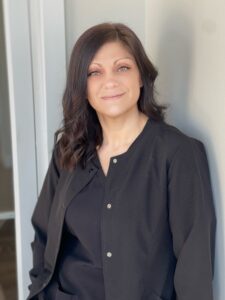 Angie is married to her husband Daniel. She has 3 children Caleb, Hunter, and Conner. She enjoys spending time with her family and watching all 3 kids play sports.
               Lauren
             
Lauren is a 2015 Graduate from Alma High School. She has a fur-baby Frankie that she adores. She enjoys reading and spending time with her family. She attends as many of her family's sporting events as she can. She also loves taking naps on her lunch break.
             Kelsey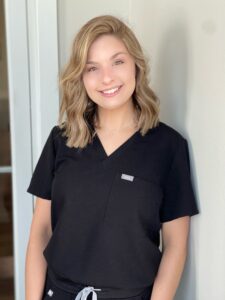 Kelsey is married to her husband Eli. She enjoys spending time with her husband, their fur-baby Cash,  and traveling.
             Olivia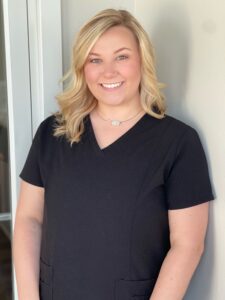 Olivia is a 2018 graduate of Alma High School. She attends Kibler Baptist Church, where she met her husband Nathan. She loves her husband, music, 3 cats and her 2 dachshunds.
               Jessica
Jessica is married to her husband Dillon. She enjoys spending time with her husband and tending to her many farm animals. They are getting ready to have their  first daughter Ellie Mae in April 2023.